Today at EarthLink
Deal of the Day
New York City, NY
FEATURED DEAL: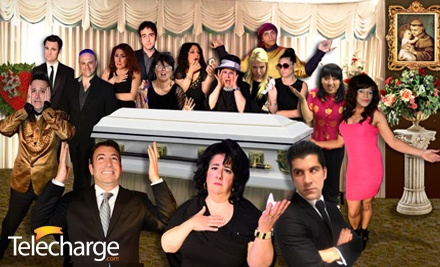 "My Big Gay Italian Funeral" at St. Luke's Theatre, June 8???August 25 (Up to $30.25 Off). Offer Powered by Telecharge
Groupon
Save 38% ($79.25 Value) - NOW $49 (Save $30.25)
Although not one of the five traditional senses, a sense of humor is the only thing that allows humans to answer knock-knocks at the door. You're there with this GrouponLive deal.
TODAY'S DEALS:
Weather
New York, NY
91° F
Partly Cloudy - Hi: 83° / Lo: 67°
Stock Quotes
Finance Tools
Travel
Add a Feature
To add an additional feature to this page, select from the pulldown and click "Add".